BOOKS FOR YOU TO READ AND DOWNLOAD
---
REFERENCE MATERIAL
BACK ISSUES
---
E-mail your articles and book-length reports to thirumalai@bethfel.org or send your floppy disk (preferably in Microsoft Word) by regular mail to:
M. S. Thirumalai
6820 Auto Club Road #320
Bloomington, MN 55438 USA.
Contributors from South Asia may send their articles to
B. Mallikarjun,
Central Institute of Indian Languages,
Manasagangotri,
Mysore 570006, India or e-mail to mallik_ciil@hotmail.com.
Your articles and booklength reports should be written following the MLA, LSA, or IJDL Stylesheet.
The Editorial Board has the right to accept, reject, or suggest modifications to the articles submitted for publication, and to make suitable stylistic adjustments. High quality, academic integrity, ethics and morals are expected from the authors and discussants.


Copyright © 2001
M. S. Thirumalai
LANGUAGE NEWS THIS MONTH: JUDGING CURSES
M. S. Thirumalai, Ph.D.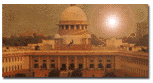 1. JUDGING CURSES
A decision handed down this month by the Supreme Court of India is of some interest to the students of linguistics in general, and the students of Indian linguistics in particular. The Press Trust of India reported (as reported in The Hindu, Online daily newspaper, May 3, 2002, www.thehinduonnet.com):
The Supreme Court has ruled that if a person, in a fit of rage, tells somebody ``to go and die'' and the latter commits suicide, he cannot be charged with the offence of abetting the crime under Section 306 of the Indian Penal Code (IPC).
In a matrimonial case, the girl's brother had a quarrel with her husband on the ground of ill-treatment meted out to her. In a fit of rage, he told him ``to go and die''. The woman's husband committed suicide after a day.
The brother was charge sheeted under Section 306. He filed a petition for quashing of the charge sheet before the Madhya Pradesh High Court but the same was rejected. He then approached the apex court.
Quashing the charge sheet, a Supreme Court Bench comprising Justice M.B. Shah and Justice H.K. Sema said, ``even if we accept the prosecution story that the appellant did tell the deceased `to go and die', that itself does not constitute the ingredient of instigation.''
Writing the judgment for the Bench, Justice Shah said the word "instigate" denoted incitement or urging to do something drastic or unadvisable action or to stimulate or incite. ``Presence of mens rea (criminal intention), therefore, is the necessary concomitant of instigation. It is common knowledge that the words uttered in a quarrel or in the spur of the moment cannot be taken to be uttered with mens rea.''
Holding that the deceased was a victim of his own conduct, the apex court acquitted the person of all charges.
2. USE OF ABUSIVE TERMS AND TRAGIC CONSEQUENCES
It is our commonplace experience in India and South Asia that many people use abusive terms in anger. Sometimes these abusive terms are taken as part of the character of the individual or individuals who unceasingly use these in every sentence they utter. Sometimes we just assume that the use of such terms comes natural to these persons for various reasons.
We have come across sad stories how young men and women, who were moved and deeply hurt in their hearts, had committed suicide because someone used such strong abusive terms against them. Words uttered in anger lead to quarrel between even the best friends, and sometimes end up in suicides and murders. Apart from raising issues relating to socialization, the speech habits of this nature raise issues relating to the extra-linguistic efficacy of linguistic items such as words, phrases, and sentences.
3. ARE WORDS MERE ARBITRARY VOCAL SYMBOLS?
In linguistics we are taught that the words are arbitrary vocal symbols. But, we notice that some of these arbitrary vocal symbols gain so much power and strength that they come to regulate our lives in so many ways. Every religion has a theory and belief system about the power of words. Despite the fact that every society has some strong belief about the power of words, the members of our communities still continue to use strong language against each other. Or do they use such strong words because they recognize the power of words?
4. ABUSIVE TERMS IN SOUTH ASIAN COMMUNITIES
A quick analysis indicates that the communities in India use abusive terms under the following categories. This list can be easily expanded.
Abusive terms relating to sexual acts, socially condemned inappropriate sexual acts and relations between individuals, between individuals and animals, and between persons of the same gender, and taboos such as incest taboo.
Abusive terms relating to the physical appearance of the person addressed or referred to.
Abusive terms relating to the ethnic/linguistic/regional/religious background of the person addressed or referred to.
Abusive terms based on theological assumptions regarding the religion or sect practiced by the person addressed or referred to.
Abusive terms relating to the caste background and caste professions of the person addressed or referred to.
Abusive terms relating to the economic conditions of the person addressed or referred to.
Abusive terms borrowed from another language.
Curses of general nature condemning a person to death, accidents, and violent experiences, etc.
5. HOW DO TRADITIONAL INDIAN GRAMMARIANS APPROACH THE PROBLEM?
While the words, phrases, and sentences may have no inherent power, according to general linguistics assumptions, people see in the utterance of these words something very annoying and derogatory with frightening power. Traditional Indian grammarians have, for this reason, always encouraged people to use words that would avoid the abusive terms and convert the "inauspicious expressions" into "auspicious ones." Removing the taali or mangal sutra of a woman when her husband died is to be referred to with an expression such as "perfecting or multiplying the taali or mangal sutra" in Tamil, according to a Tamil grammar written more than a thousand years ago! A businessman is not expected to say that he does not carry a particular item the customer wants, but he should tell the customer that he has another similar item or brand that is equally good and profitable.
6. PARADIGM SHIFT NEEDED TO IMPROVE SPEECH HABITS
It is possible that such good manners of speech were buried in some linguistic superstitions, etc. and were not treated as part of the simple socialization processes that everyone in the community should acquire.
Reasons for the present widespread use of abusive terms are many and varied. The spread of literacy alone may not bring in the much-needed improvement in our speech habits relating to good manners and good neighborliness. Political pressures have already begun to get some good results against the use of abusive terms relating to the caste background and caste professions of the person addressed or referred to. Other areas will require deliberate socialization processes coupled with an overall improvement in the socio-economic conditions in the country.
*** *** ***
---
HOME PAGE | Reconciling Linguistic Diversity: The History and Future of Language Policy in India | Teaching Materials for the Children with Hearing Impairment | English Only, English Plus, and Reconstructing Ethnic Identity Via Language: Language Movements in the U.S.A. | LANGUAGE OF ADVERTISEMENTS IN TAMIL MASS MEDIA | CONTACT EDITOR
---
M. S. Thirumalai, Ph.D.
Bethany College of Missions
Bloomington, MN 55438, USA
E-mail: thirumalai@bethfel.org.