---
AN APPEAL FOR SUPPORT
We seek your support to meet the expenses relating to the formatting of articles and books, maintaining and running the journal through hosting, correrspondences, etc.Please write to the Editor in his e-mail address msthirumalai2@gmail.com to find out how you can support this journal.
Also please use the AMAZON link to buy your books. Even the smallest contribution will go a long way in supporting this journal. Thank you. Thirumalai, Editor.
---

---
---
BOOKS FOR YOU TO READ AND DOWNLOAD FREE!
---
REFERENCE MATERIAL
BACK ISSUES
---
E-mail your articles and book-length reports in Microsoft Word to msthirumalai2@gmail.com.
Contributors from South Asia may send their articles to
B. Mallikarjun,
Central Institute of Indian Languages,
Manasagangotri,
Mysore 570006, India or e-mail to mallikarjun@ciil.stpmy.soft.net. PLEASE READ THE GUIDELINES GIVEN IN HOME PAGE IMMEDIATELY AFTER THE LIST OF CONTENTS.
Your articles and booklength reports should be written following the MLA, LSA, or IJDL Stylesheet.
The Editorial Board has the right to accept, reject, or suggest modifications to the articles submitted for publication, and to make suitable stylistic adjustments. High quality, academic integrity, ethics and morals are expected from the authors and discussants.


Copyright © 2007
M. S. Thirumalai
---
Content Analysis of "Disability Communication"
in the Daily Newspaper DNA (Daily News Analysis) -
A Short-term Study Report

P. J. Mathew Martin
---
Introduction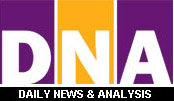 DNA (Daily News Analysis) is a major English daily newspaper published from Mumbai and in several metros in India. This daily newspaper focuses on reaching young persons. Circulation figures indicate that DNA (Daily News Analysis) is Mumbai's fastest growing newspaper in any language.
According to the Census of India 2001, there are 16,316,858 households in India with at least one disabled person. There are 2,374,584 Indian households in which there are more than one person who are disabled (http://www.censusindia.gov.in/Tables_Published/HH-Series/HH-Series_link/hh17_india.pdf).
The figures presented by the Census of India have been challenged based on factors such as inadequate enumeration, definition of disability, etc. However, even as presented in official documents, the disabled population is not that less significant and that disability is widespread through various classes of people and in every region of the country.
The following extract from http://ayjnihh.nic.in/aw/disabilityline.html presents the magnitude of disability in India.
Magnitude of Disability in India As per National Sample Survey Organization's (NSSO) Survey 2002, the number of disabled persons in the country is 18.49 million and they formed about 1.8% of the total estimated population. The census 2001 indicates that 2.2% of the total population is affected by disability. As per NSSO:

About 8.4% and 6.1% of the total estimated households in rural and urban India, respectively reported to have at least one disabled person.
About 10.63% of the disabled persons suffered from more than one type of disabilities.
The prevalence of disability was 1.85% among rural population and 1.50% among urban population.
About 55% of the disabled in India were illiterate and about 9% completed 'secondary and above' level of education.

These statistics highlight the need for dissemination of information on prevention of diseases causing disability, early identification, rehabilitation, education and economic independence of persons with disabilities. http://ayjnihh.nic.in/aw/disabilityline.html
This Study on Disability Communication
I undertook a short-term study of the contents of this paper pertaining to disability communication.
This study took into consideration the content, format, and amount and type of space allotted for disability communication in its various sections. It also identified the types of disabilities noted in the daily newspaper. I made a detailed descriptive study of the "Disability Communication" aspect and the approach adopted in this newspaper on a daily basis for a period of 4 months from November 1, 2007 to February 29, 2008.
"Disability Communication," unlike "Health Communication," is a continuous process, not a temporary process. Through this we send information about persons with disabilities, their relatives, professionals and media, for participation of persons with disabilities in the socio-economic development of society. It also deals with the identification, intervention and rehabilitation processes, thus providing the communicants including the readers, continuous opportunity to keep them informed of the developments.
A Quick Glance at the Present Study and Its Relevance
In this study, an analysis of the reports in a daily newspaper in terms of disability communication is pursued. The study reveals the status of 'disability communication' in the print media/dailies in India in general. The content of news stories/articles and advertisements, in terms of use of language, styles of expression, themes, placement of such stories within the newspaper, the relevance and value of the news in terms of disability communication/information, and the identification of different types of attitudes among the readers for inclusion or exclusion of persons with disabilities in the society, etc. formed part of this study.
Disability communication plays a very useful and crucial role in identifying and managing disability in individuals and groups of individuals. For individuals, effective disability communication can help raise awareness about early identification of disabilities, interventions and solutions even as it provides the motivation and skills needed to reduce the problems, help them find support from other people in similar situations, and affect or reinforce attitudes. Disability communication also can increase demand for appropriate disability rehabilitation services and decrease demand for inappropriate disability rehabilitation services. It can make available information to assist in making complex choices, such as selecting disability rehabilitation plans, rehabilitation care providers, and treatments.
For the community, disability communication can be used to influence the public agenda, advocate for policies and programs, promote positive changes in the socioeconomic and physical environments, improve the delivery of disability rehabilitation and intervention services, and encourage social norms that benefit disability rehabilitation and quality of life.
The General Goals of This Study
The newspaper (DNA) was chosen for the research study keeping in mind that the newspaper target young adults. This gives us scope to speculate about the future trends on all matters listed above.
Aim of any mass media, whether print or electronic, is to inform, entertain and to educate. DNA does all these functions as a mass medium. DNA does aim to inform, educate and entertain the readers. My goal was to identify the 'disability information' that is provided by the newspaper and also the benefit or education that the reader gets from the information.
This study seeks to understand what is being presented about disability in the major mainstream news media during a specific period of time. The paper discerns who is providing information about disability to the news media and what kinds of specific topics about disability are presented.
Content Analysis in a Newspaper
Content analysis of media is a traditional mass communication research method used to assess a wide range of media content trends. "The basic assumption is that both changes and regularities in media content reliably reflect or report some feature of the social reality of the moment. The purpose of the cultural indicator analysis is often to test propositions about effects from media on society over time, but it is also a method for the study of social change in its own right and for the comparison of different national societies and cultures," according to mass media scholar Denis McQuail (1989). This study, for example, investigates how the particular national news media presented disability during November'07 and February'08. This part of the study will provide baseline data to see if the framing of disability issues shifts and changes from time to time.
How the attributes of news stories about disability are played in the news media can sway public opinion about disability issues and toward the cultural representations of people with disabilities in general.
Because people with disabilities still face many barriers in occupation, education, communication, etc., in India, and Mumbai in particular, interpersonal contact between able-bodied and disabled persons is still limited. Therefore, mass media images still provide many of the cultural representations of disability to Indian society.
Kathryn Montgomery (1989) argues that advocacy groups are extremely concerned with their mass media depictions because of their potential to demean them in the eyes of others. To minorities, women, seniors, and the disabled, newspaper dailies are a cultural mirror which has failed to reflect their image accurately.
To be absent from the first page, to be marginally included in it, or to be treated badly by it are seen as serious threats to the rights of individuals with disability as citizens of India. Newspapers are an instrument to change attitudes toward people with disabilities, but whether they do it or not depends also upon the space allotted and the description provided.
Mass communication research reveals the effects of mass media in the cultural lives of Indians. But content analysis does not make claims about the effect of news stories on audiences. However, content analysis can show how alternative ideas and minority groups, such as the disability community, are portrayed in mass media. This, in turn, reflects the access these groups have to the mainstream media.
---
This is only the beginning part of the article. PLEASE CLICK HERE TO READ THE ARTICLE IN PRINTER-FRIENDLY VERSION.
---
A Study of Auxiliaries in the Old and the Middle Tamil | Content Analysis of "Disability Communication" in the Daily Newspaper DNA (Daily News Analysis) - A Short-term Study Report | Authority: What Is It? | The Trading Community in Early Tamil Society Up To 900 AD | The Use of Setswana as a Medium of Instruction, A Core Subject and A National Language: Is It Not A Negation Of Affirmative Action? A Study of Botswana Linguistic Situation | The Auxiliary Verb POO in Tamil and Telugu | A Study of Idiomatic Expressions in Lurish and Persian | A Survey of Factors Contributing to Language Change in English With Special Reference to Lexical Change | Sarojini Naidu as a Nature Poet | HOME PAGE of November 2008 Issue | HOME PAGE | CONTACT EDITOR
---
P. J. Mathew Martin
Department of Outreach & Extension Service
Ali Yavar Jung National Institute for the Hearing Handicapped
B/32, AYJNIHH Campus Bandra West
Bandra Reclamation
Mumbai 400 050, India
pjmathewmartin@yahoo.co.in
Send your articles
as an attachment
to your e-mail to
msthirumalai2@gmail.com.
Please ensure that your name, academic degrees, institutional affiliation and institutional address, and your e-mail address are all given in the first page of your article. Also include a declaration that your article or work submitted for publication in LANGUAGE IN INDIA is an original work by you and that you have duly acknolwedged the work or works of others you either cited or used in writing your articles, etc. Remember that by maintaining academic integrity we not only do the right thing but also help the growth, development and recognition of Indian scholarship.